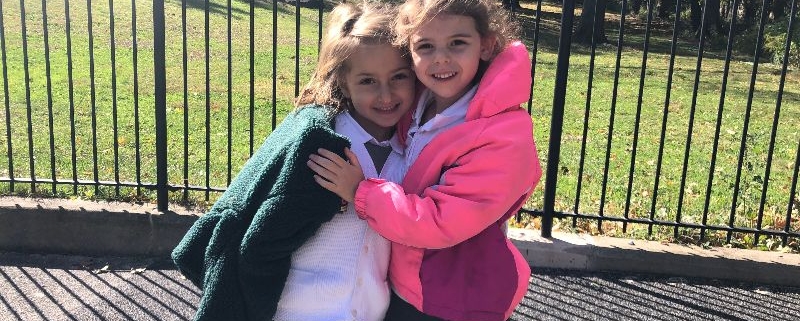 On Monday evening, energy filled Schechter Manhattan at our Kindergarten Open House, where prospective families came to learn about our special school from faculty, alumni, current parents, and students.  They left having felt the warmth and passion our parents and educators have for our school, many commenting to me that "I had heard good things about the school, but now that I'm visiting, it's obvious you're doing something really special," and "I'm just so impressed with everything I have seen here." Our Open House is a great opportunity for more people to hear about Schechter Manhattan, and the unique and rigorous education our students get before they go on to thrive in high school, college, and beyond. This year, along with increasing the number of events that can help get that message out, we've also begun a new initiative with the creation of our Outreach Committee.
Made up of parents and professionals, the Outreach Committee is intended to widen our recruitment efforts to the larger New York Jewish community. The committee members help us in three important ways: they help expand our communication with diverse Jewish families; they are thought partners for the school's professional leadership, and they are advocates and ambassadors for our school in a wide range of settings.
One thing Schechter Manhattan families consistently tell us they love about our school is how many different kinds of Jewish families find a warm home here. Our community includes families from across the spectrum of Jewish observance; it includes LGBT families and Jews of color; Hebrew speakers, English speakers, and Russian speakers.  We want all Jewish families seeking a Jewish education to know that they have a place at Schechter Manhattan. With the participation of the committee, we're becoming increasingly strategic about how we get that great message out to more, and more diverse, Jewish families across the city. This includes outreach to clergy and professionals at synagogues, preschools, and other organizations whose missions are aligned with Schechter Manhattan's.
Our committee members are also thought partners for us, helping us explore how we talk about our school and hone in on what prospective parents are most curious to learn about, drawing from their own experiences of the admissions process. Parent members reflect on what drew them to Schechter Manhattan, why they chose to enroll their children, and what makes it special to them. This feedback helps us determine what we need to be sure to present as families come in and visit.
Finally, prospective parents often tell us they first heard about our school from friends, so our committee members are invaluable in sharing their wonderful Schechter Manhattan experiences. At admissions events, they can describe what they love about being part of our community and what their children have gained from the learning at Schechter Manhattan. Beyond events we organize, parents act as ambassadors in their own communities, whether at street fairs, parents gatherings, or synagogue programming, talking about our school to other parents they meet.
As a matter of fact, it's not just outreach committee members who can serve as ambassadors for our school; you can too! To your right, you'll notice a banner asking you to help us introduce families you know to Schechter Manhattan at our other upcoming admissions events this fall. In addition to the Open House, we will be hosting three parlor meetings across New York (Upper East Side on 11/11, Upper West Side on 11/14, and Downtown on 11/17), and a Transfer Student Tour and Information Session (11/13).   Families can also contact me any time to schedule a private tour. We hope that not only will our Outreach Committee continue to help Schechter Manhattan grow, but that you, the members of the Schechter Manhattan Community, will act as ambassadors and tell all your friends about our special school!
https://www.schechtermanhattan.org/wp-content/uploads/2019/11/a1647fdc-dcb8-4e2c-bb0f-3d017c015502.jpg
600
800
Kevin Sterling
https://www.schechtermanhattan.org/wp-content/uploads/2021/11/schechter-manhattan-logo-2021.svg
Kevin Sterling
2019-11-01 19:53:48
2021-08-04 17:21:06
Tell all your friends about Schechter Manhattan!