At Schechter Manhattan, Chanukah is a time to reflect on our children's Jewish education and spiritual growth.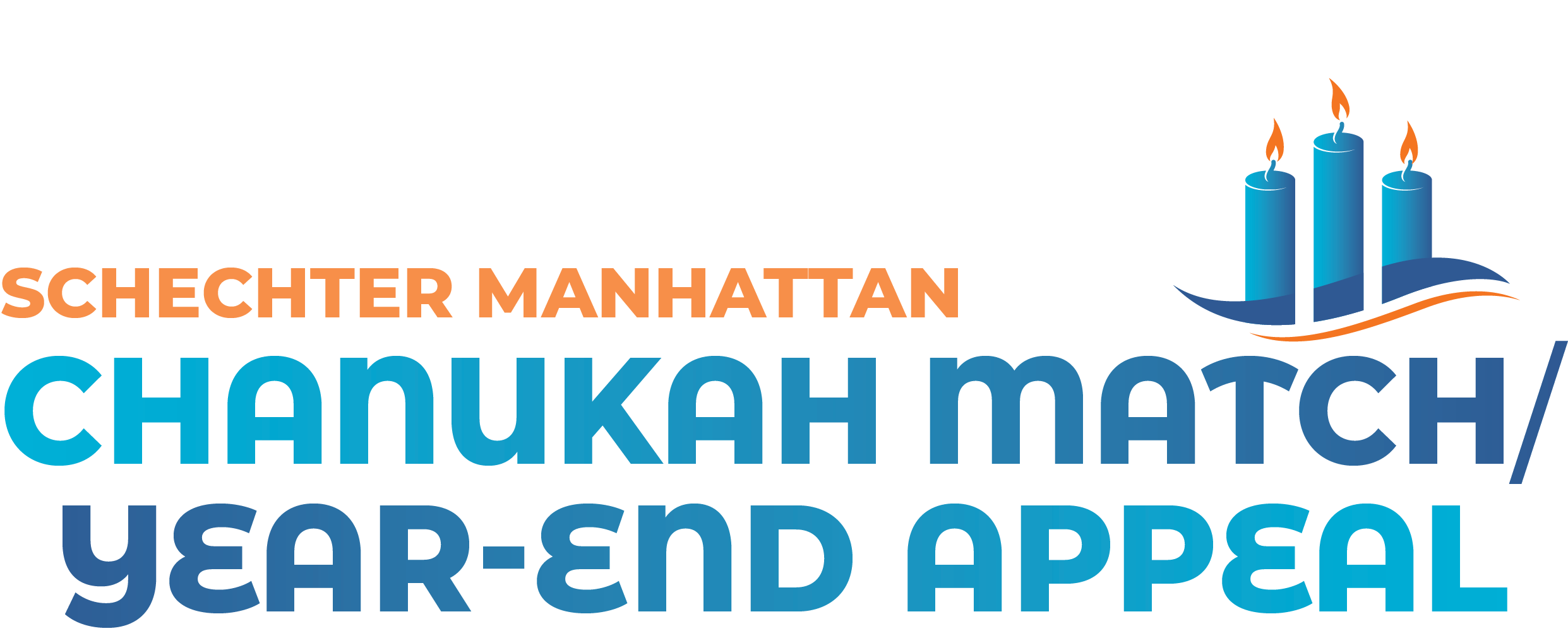 Help us ensure that our students continue to grow, transform and renew our community and the world
Your generous support of our Chanukah Match/Year-End Appeal helps us make that happen.
Every donation is matched dollar-for-dollar.

As a community of families who value each other, we are committed to growing the academic, emotional, and social development of every student.

At Schechter Manhattan, cost cannot be a barrier to a quality Jewish education.

However, many of our programs – from experiential learning excursions to enhancements to our facilities – are not covered by tuition, fees and third-party grants.

Please give generously to continue enriching the lives of our students.

Help Schechter Manhattan grow, renew and increase the light of the Jewish people in the world.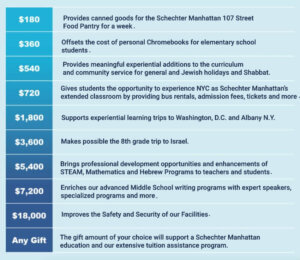 Support Chanukah Match/Year-End Appeal.

From now through the end of the year, your donation is matched dollar-for-dollar.

Every donation, from $18 to $18,000, makes a positive impact, no matter the size.
Our Chanukah Match/Year-End Appeal Seed Funders
Our Chanukah Match was made possible through the generosity of the parents, grandparents, alumni parents and grandparents, founders, faculty and staff and the Board of Trustees of Schechter Manhattan.
The Arnold and Vichness Families
Daniel S. Bernstein
Rena Cole and Ephraim Bernstein
Sally Gottesman
Susan J. Lorin and Martin Kupferberg
Elaine Morris
Nan and Howard Rubin
Julie Sissman and Phil Richter
Esther F and Ivan Schaeffer
Schechter Manhattan Faculty and Staff


Todah Rabah! תודה רבה
THANK YOU!


Together, when we all contribute, we create the bright light that is Schechter Manhattan.